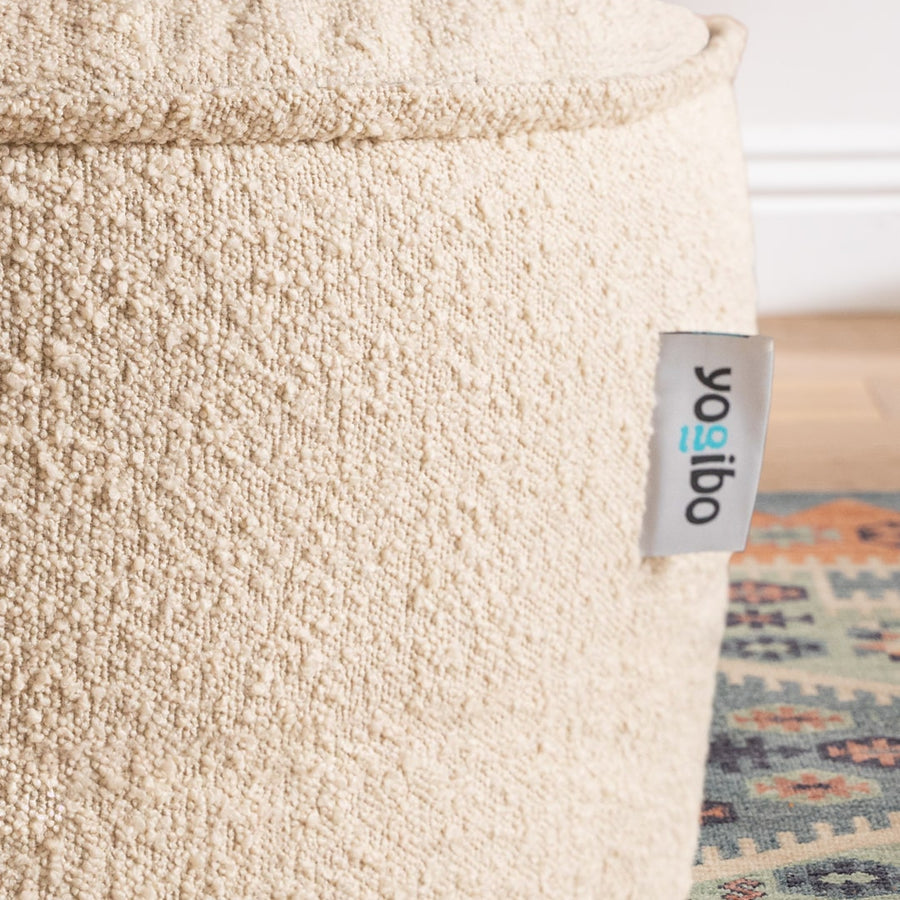 Luxurious Upholstery
3 upscale fabric options in 6 distinct styles give you variety for all room types. No matter the room, Doza impresses.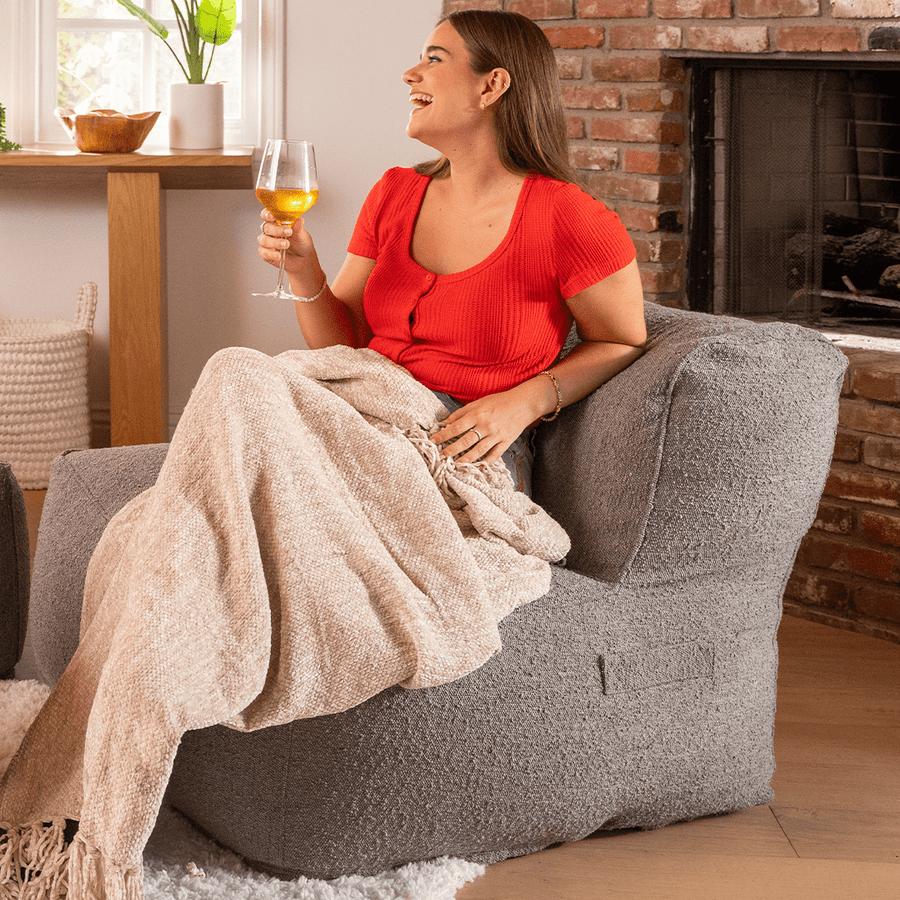 Conforming Fill
By using our classic Yogibo filling, Doza instantly adapts to you when you sit on it, but retains the firmness one expects of a couch.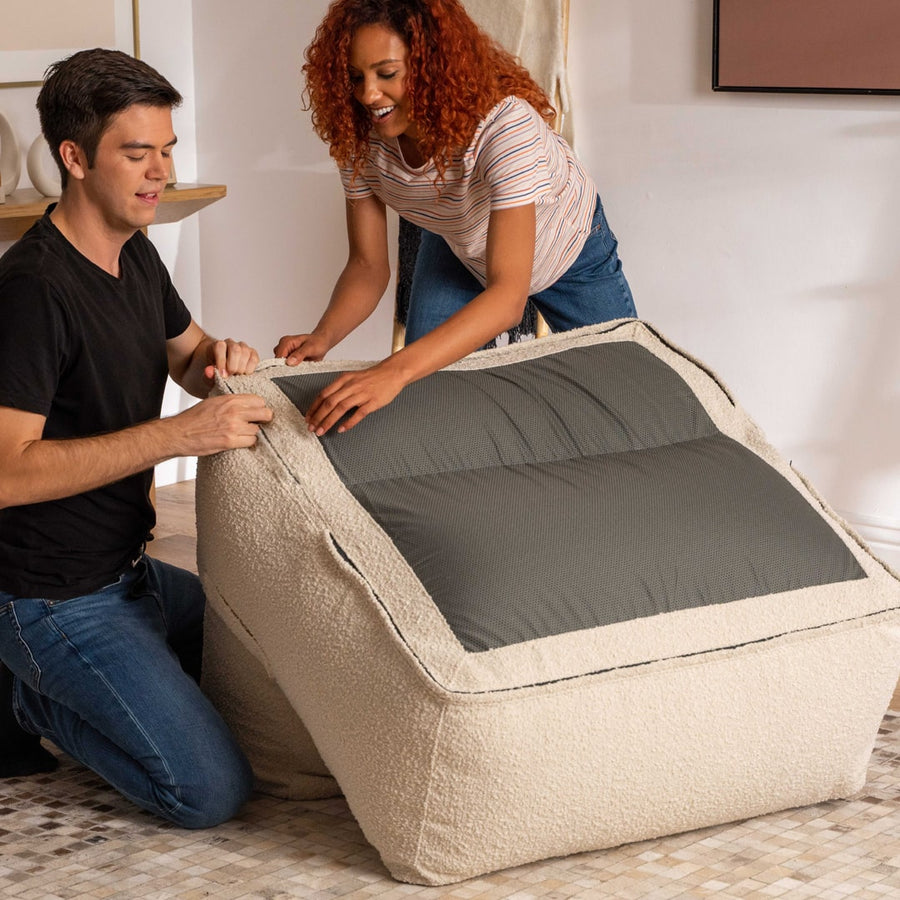 Ease of Use
Doza Couch is lightweight and easy to maneuver, thanks to its side handles. It also stays put with a slip-protected bottom!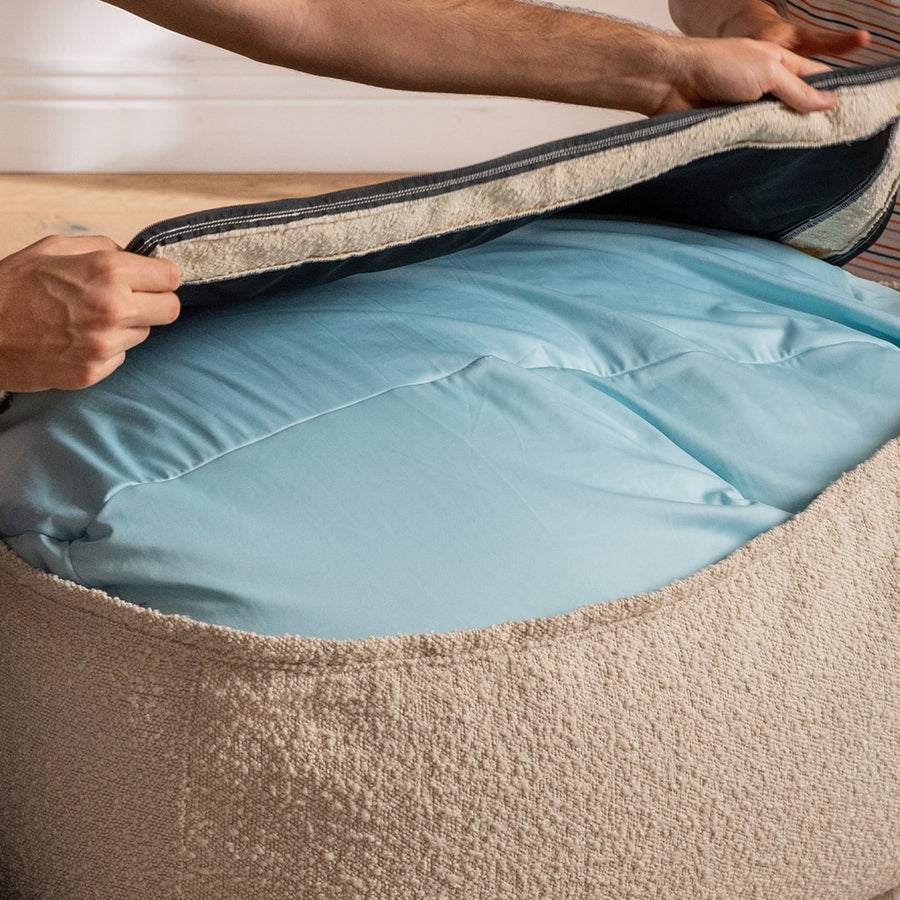 Swappable Covers
The cover, like all of our furniture, is removable and interchangeable with other Doza Styles. Mix and match, get creative with it!
Description

A premium, adaptable couch.

The Doza Couch is seating only Yogibo could make. We took the responsive, calming adaptability of our Yogibo bags and added it to an upscale, unique couch experience. Sitting on the Doza Couch feels precisely how you'd imagine sitting on a blissful cloud of comfort. With its responsive filling, you get the adaptable comfort of Yogibo but with the firmer support one expects from a couch. Doza Couch comes in 6 upscale cover variations, so it's a perfect addition to any home and a perfect partner for anyone seeking comfort.

Materials

Spot clean only. Do not wash. Do not bleach.

Do not dry. Do not iron. Do not dry clean.

Doza Metro:

COVER FABRIC: 50% POLYURETHANE/50% NYLON

COVER BOTTOM FABRIC: 100% POLYESTER

COVER INNER FABRIC: 93% POLYESTER/ 7% SPANDEX

COVER FOAM: 100% PU FOAM

LINER FABRIC: 87% POLYESTER/13% SPANDEX

COVER FILL: 100% POLYESTER FIBERS

FILL: 85% POLYURETHANE FOAM/15% POLYSTYRENE BEADS

Doza Lush:

COVER FABRIC: 90% POLYESTER/10% ACRYLIC

COVER BOTTOM FABRIC: 100% POLYESTER

COVER INNER FABRIC: 93% POLYESTER/ 7% SPANDEX

COVER FOAM: 100% PU FOAM

LINER FABRIC: 87% POLYESTER/13% SPANDEX

COVER FILL: 100% POLYESTER FIBERS

FILL: 85% POLYURETHANE FOAM/15% POLYSTYRENE BEADS

Doza Denim:

COVER FABRIC: 100% POLYESTER

COVER BOTTOM FABRIC: 100% POLYESTER

COVER INNER FABRIC: 93% POLYESTER/ 7% SPANDEX

COVER FOAM: 100% PU FOAM

LINER FABRIC: 87% POLYESTER/13% SPANDEX

COVER FILL: 100% POLYESTER FIBERS

FILL: 85% POLYURETHANE FOAM/15% POLYSTYRENE BEADS

Dimensions & Shipping

37in x 37in x 30in

Doza Back Inner:

Box A: 24" x 24" x 34" = 13 lbs Shipping Weight

Doza Seat Inner + COVER:

Box B: 25" x 25" x 25" = 18 lbs Shipping Weight