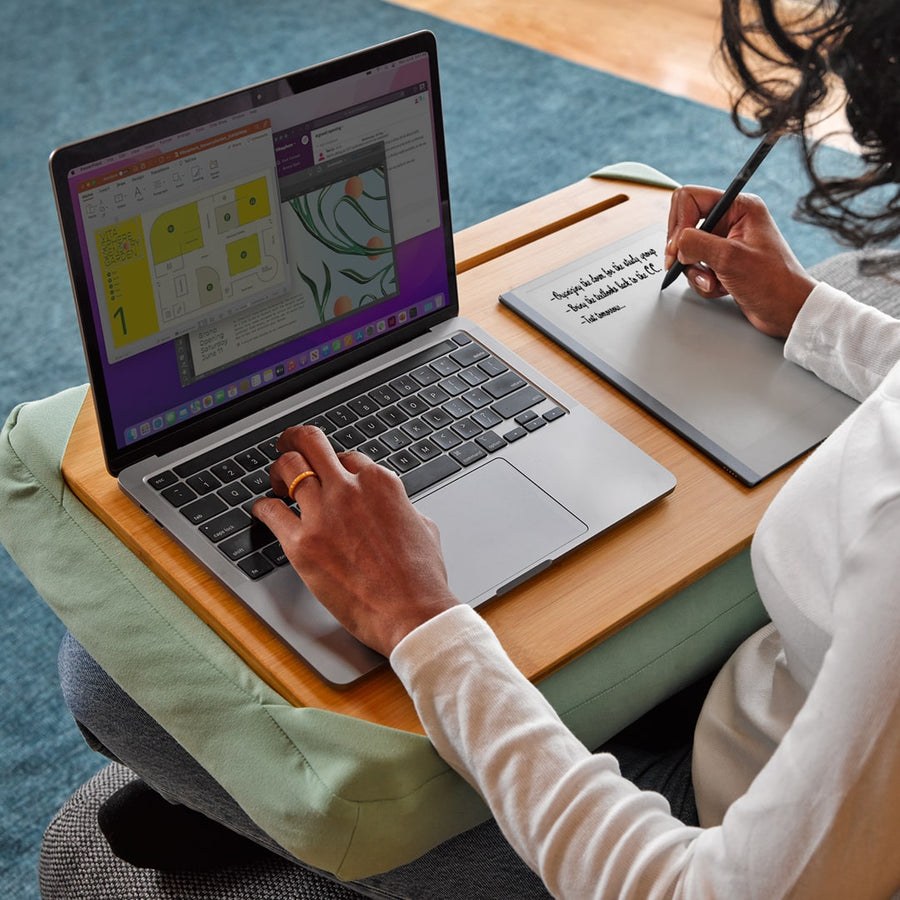 For the Multitasker
Whether you're working on the laptop, checking social on the phone, taking notes, or just having a snack, the ample space offered by the Traybo Pro lets you multitask efficiently.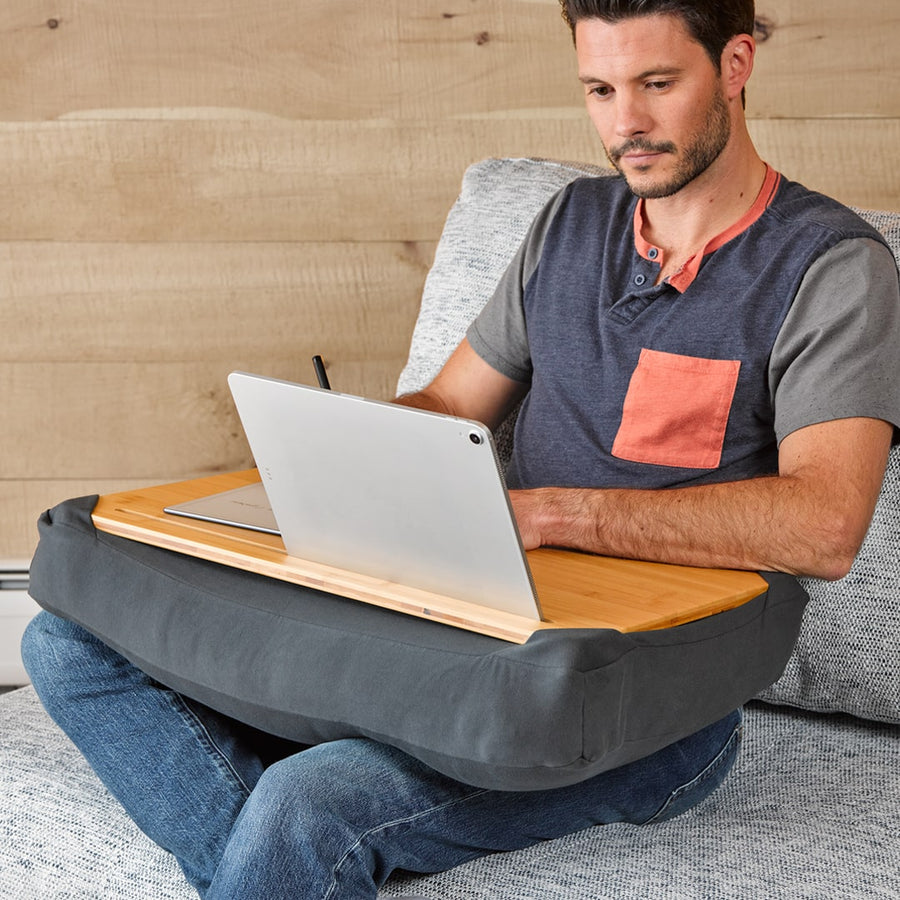 Perfect for Students
Traybo Pro is a fantastic work station for students, providing ample space for projects, homework, or just relaxing before a class. Honor roll, guaranteed!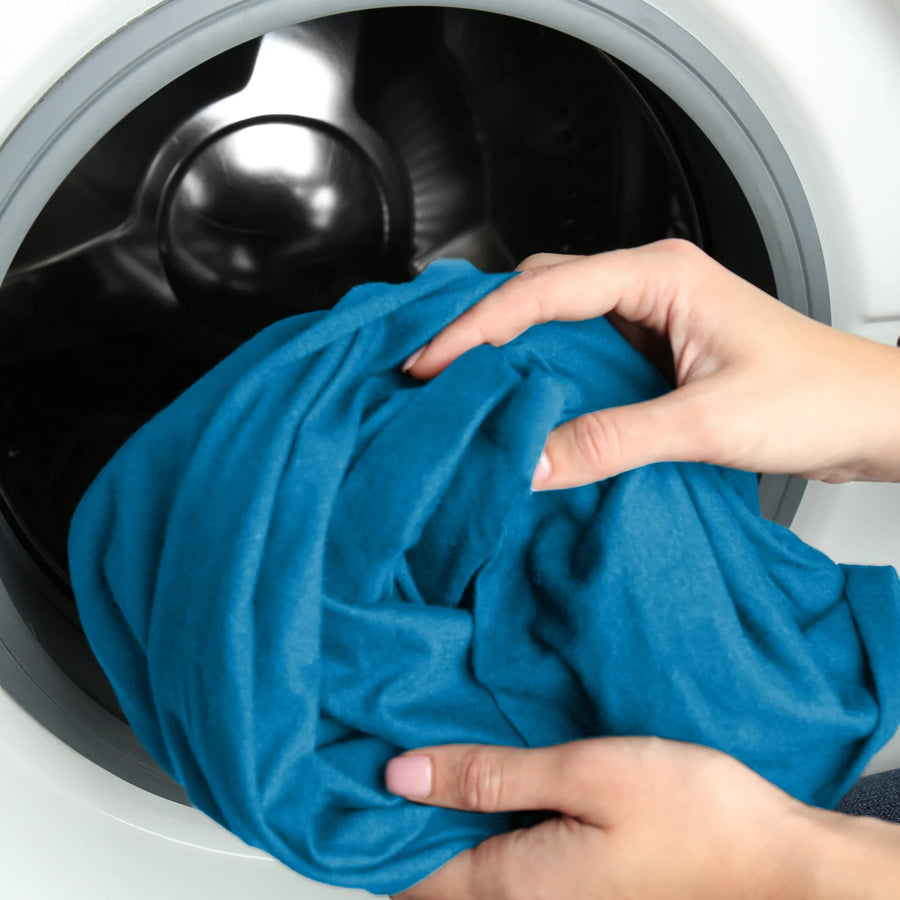 Durable & Washable
The bamboo tray can be removed, and the Traybo cover is also removable and can be washed so you can get back to relaxing, clean as new!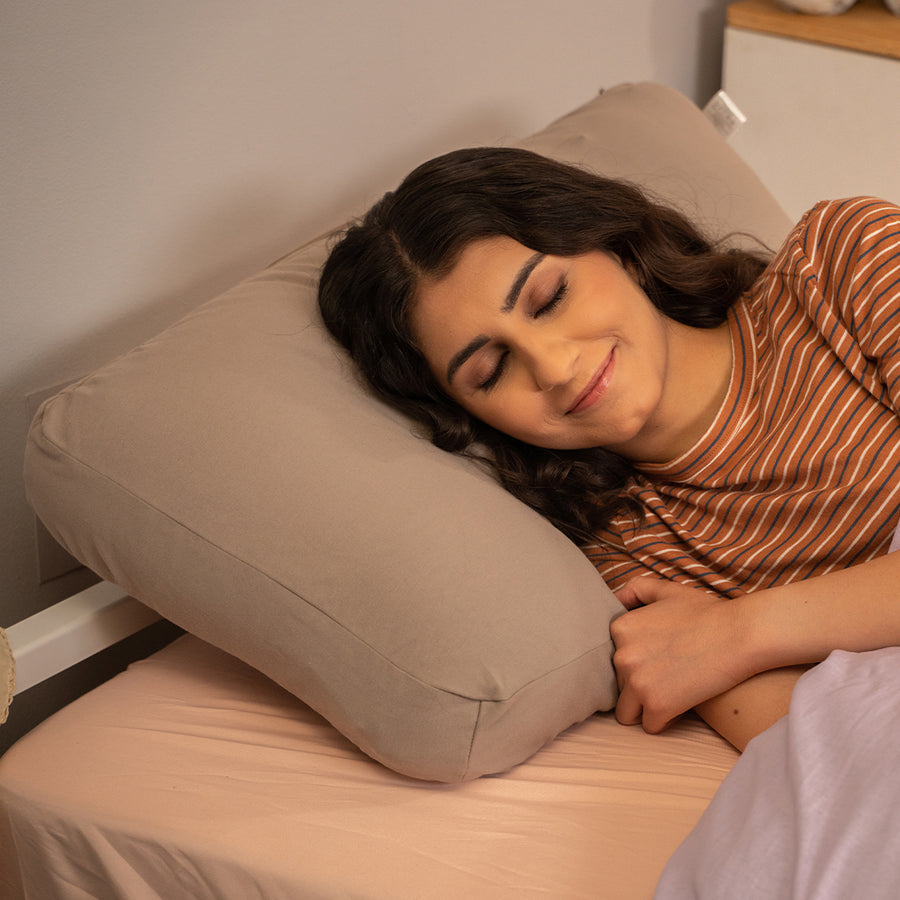 Pillow Perfect
Traybo Pro's base is our award-winning Sleepybo pillow, so not only are you getting a supportive base for your lap desk, but it also transforms into your new favorite pillow.
Description

Premium Multi-Function Lap Desk/Sleeping Pillow.

Working. Studying. Chilling. When it comes to your workstation, the Traybo Pro has all of the answers. The cushion of Traybo Pro is our well-known award-winning pillow Sleepybo, which gives you a one-of-a-kind sleeping experience. With the extra machine washable cover and straps, you can easily tuck the tray on top to have a large working station. The Traybo pro's board is made of eco-friendly bamboo with a groove that runs across the entire top of the tray to easily fit your tablet and phones simultaneously for more efficient organization. Effortlessly accommodate your laptop and additional devices like a mouse, coffee mug, or even a bowl of snacks.

Materials

Board: 100% Bamboo

Cover Fabric: 89% Cotton / 11% Spandex

Fabric Backing: 100% Polyester

Inner Sleepybo:

Inner Side One: 87% Polyester/13% Spandex

Inner Side Two: 100% Polyester

Fill: 75% Polyester Fiber/25% EPS Beads

Machine wash cold delicate. Wash with like colors. Do not bleach. Hang to dry. Do not iron. Do not dry clean. Clean Bamboo with wood oil cleaner only. Do not clean bamboo with water or alcohol.

Dimensions & Shipping

Board: 24" x 14"

Pillow: 26.6 X 6 X 17.5 Inches

28 x 18 x 6" = 11 lbs Shipping Weight