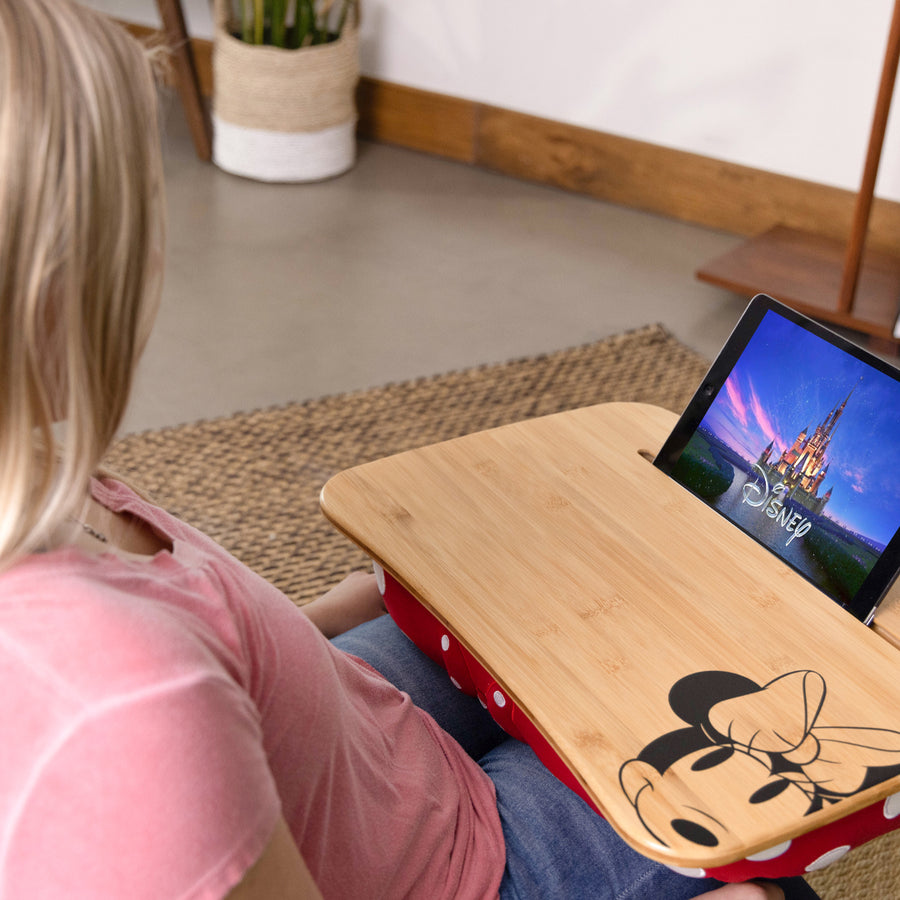 Multifunctional
A great surface to place your laptop or drawing board, and the groove is perfect to place your tablet or phone!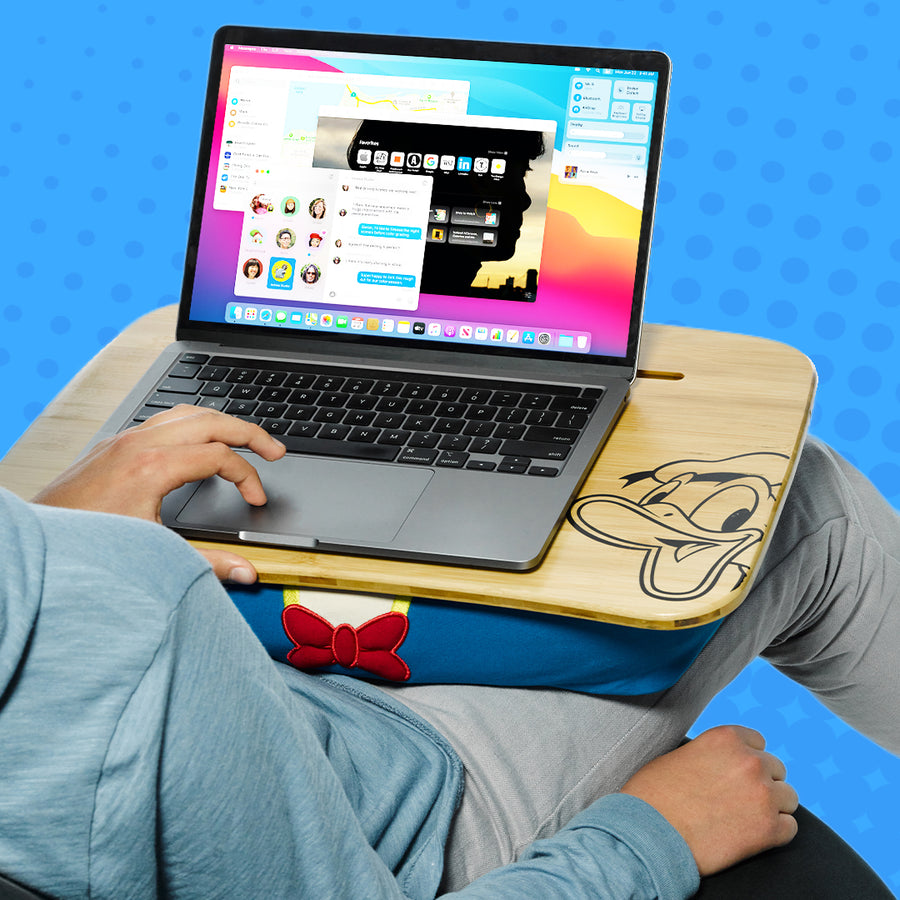 Limited Edition Disney Designs
Special character-specific stylization on the adaptable, conforming Yogibo base and bamboo top.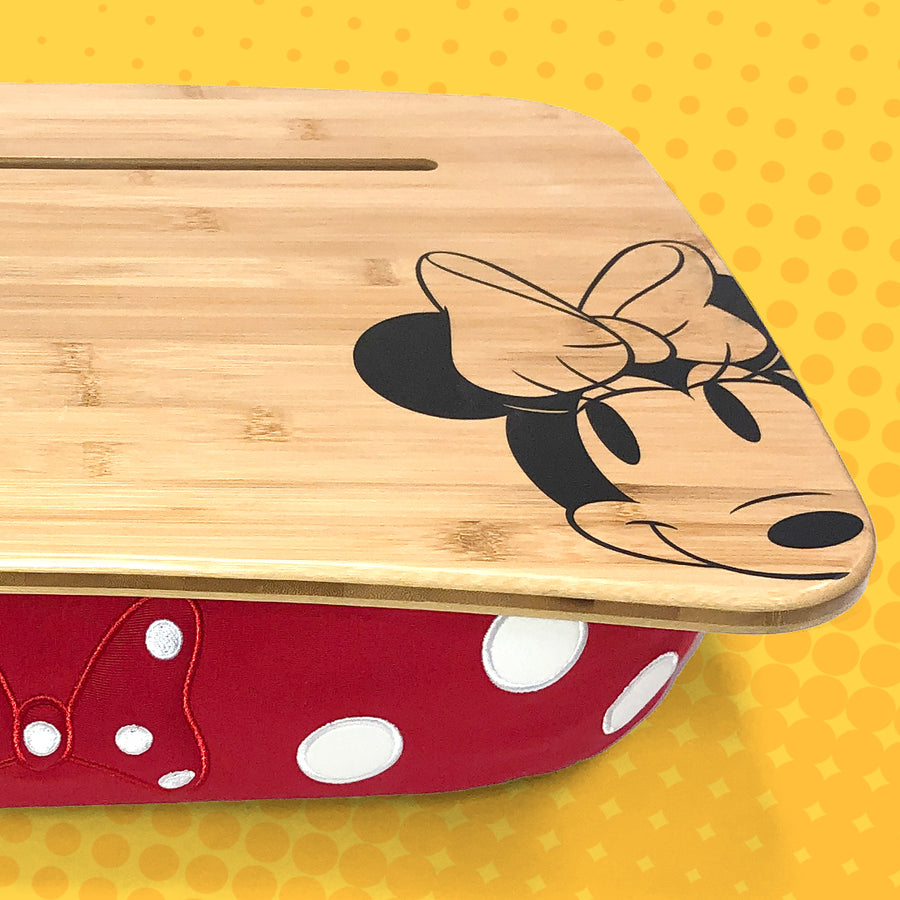 Eco-Friendly
The eco-friendly bamboo top distributes heat from tablets and laptops evenly. No more hot lap!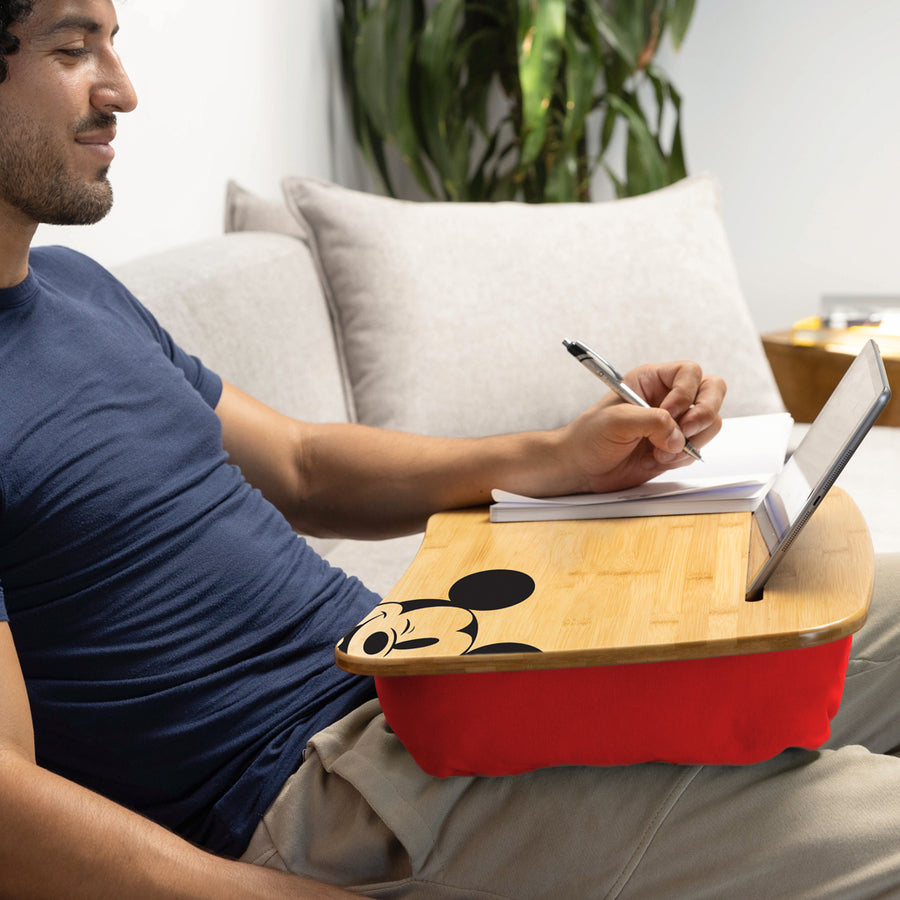 Conforms Perfectly
Yogibo fabric and fill make up the bottom half so no matter the body type or position, you'll be comfortable.
Check Out the Yogibo Mickey & Friends Collection!
Description

Special Edition Disney©-themed multipurpose ergonomic lap desk.

The limited edition Disney© Mickey And Friends Traybo features special Disney-inspired characterization, our signature fabric, and conforming fill. Perfect for taking notes, doodling, or enjoying your favorite shows on your tablet or laptop!

Materials

Cover: 89% Cotton/11% Spandex Inner Layer: 93% Polyester/7% Spandex Liner and Trim: 100% Polyester Fill: 100% EPS Beads Tray: 100% Bamboo