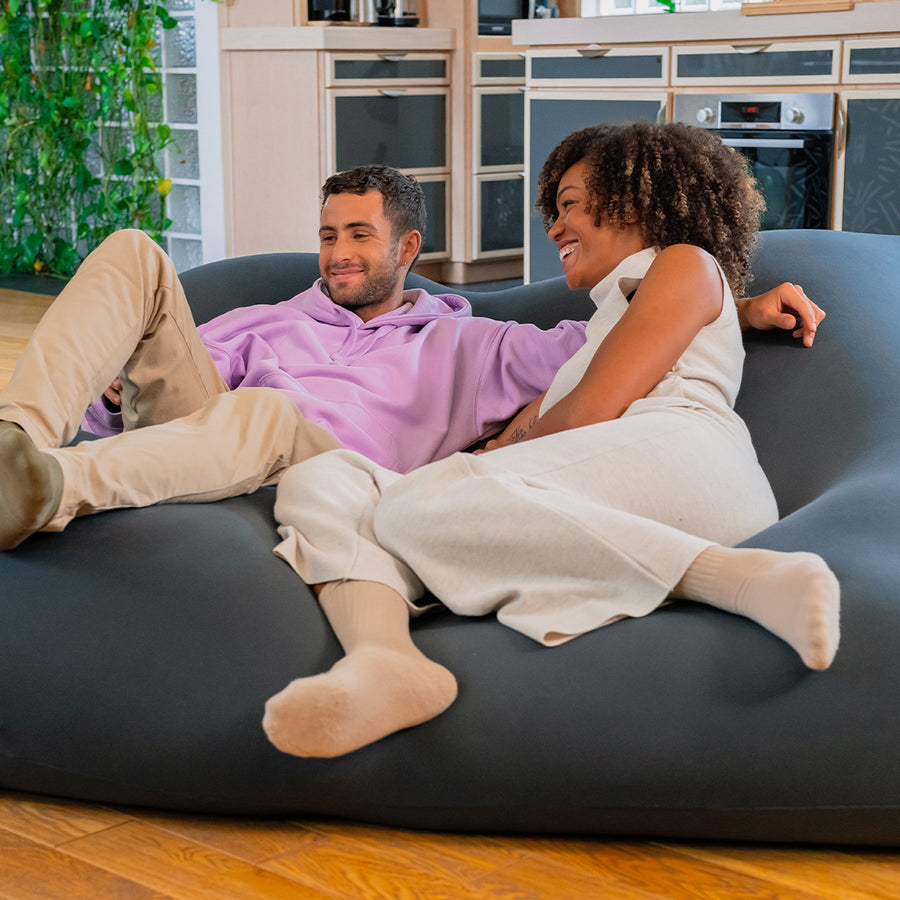 Body Conforming
The only furniture that completely conforms to your body with zero pressure points.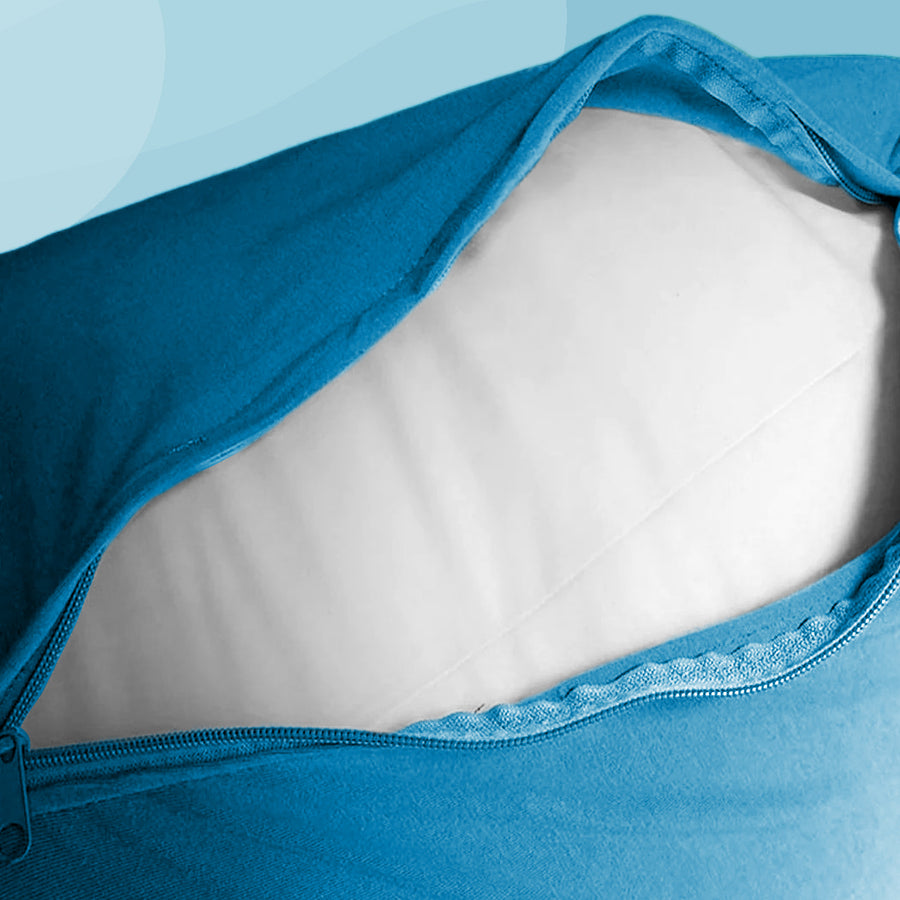 Durable & Washable
Soft, durable and washable covers with luxurious texture. Paws and claws friendly, too!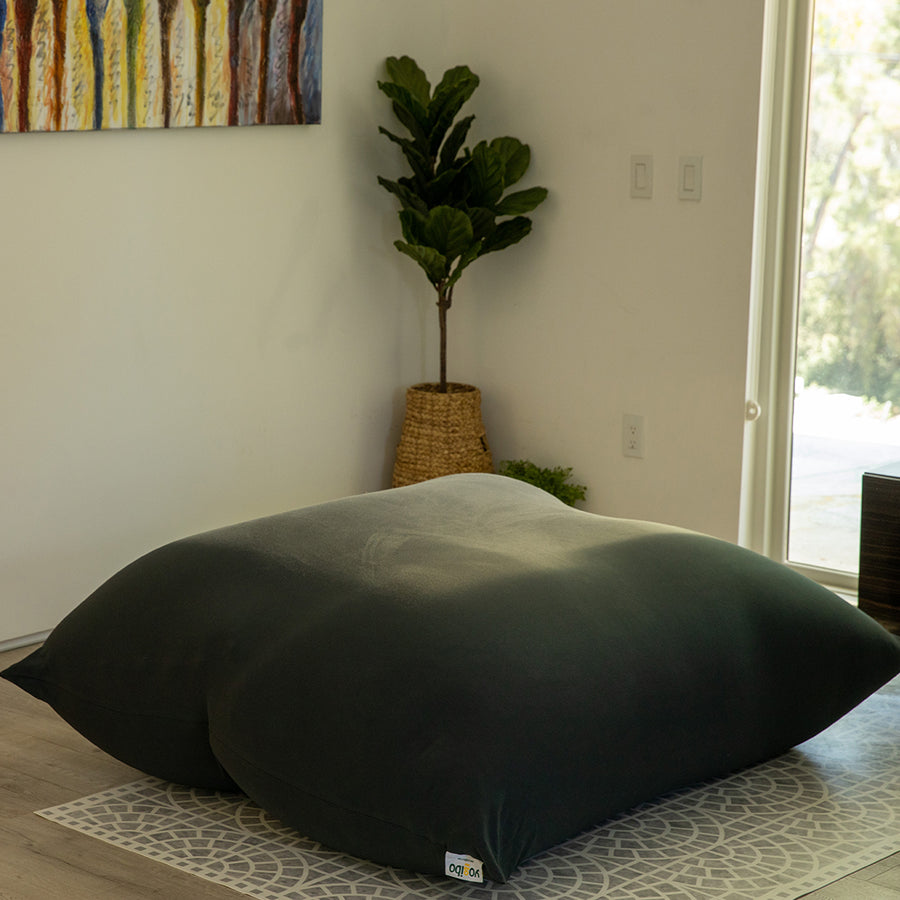 Our Biggest Yogibo Ever
Holds two Yogibo Maxes inside without any gap to make one giant Yogibo.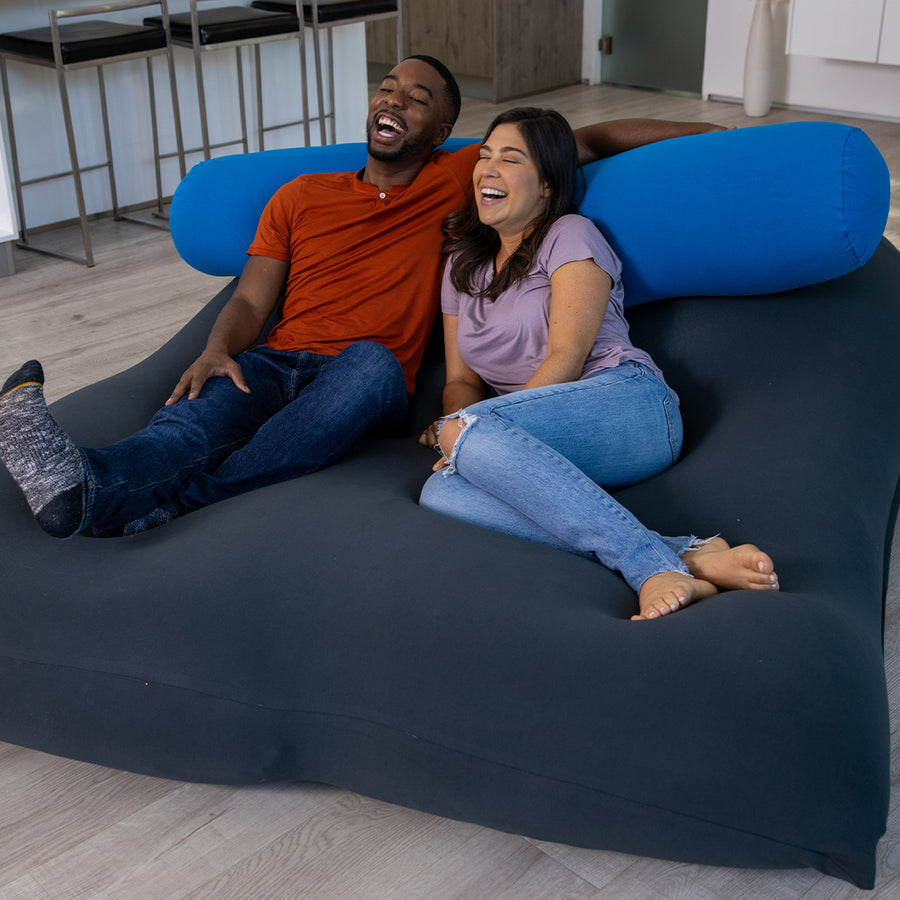 Awesome For Movie Nights
One of our most popular for apartments and home theaters.
Details
Description

Our largest beanbag and the ultimate in Yogibo comfort!

The Yogibo Double has two Yogibo Max bean bag inners inside one giant cover. You can even get Max covers and separate them to make two pieces of furniture! **Please note the Double does not include Yogibo Max covers. These are sold separately.**


The Double is the perfect second bed for one or more. It gives you more room to move around than a Yogibo Max, and up to four people can share the Yogibo Double at once! Just fold up one side, making an excellent "back."


The Yogibo Double weighs 40 pounds, so it can be moved to where you need it. Move it to a corner or spare room when it's not required, and pull it out anytime.


The durable yet soft outer cover surrounds two separate inners that can be removed to clean and make 2 Yogibo Maxes if the mood strikes you. You can order 1 or 2 Yogibo Max covers to make them ready to perch on separately. Already have a Yogibo Max? You can order one more and one Yogibo Double Cover, and you can switch back and forth from having 2 Yogibo Maxes or having a Yogibo Double!


The Yogibo Double conforms to your body, supports you well, and allows couples and families to play, read, or watch movies together, all in supportive comfort. Does any other furniture do that? We don't think so, friend! There's just nothing else that gives you the floating feeling of a Yogibo Double.


Yogibo Double is 6' x 4' x 2' (depending on use) and comes in many colors. The super-durable Cotton / Spandex cover zips off to be easily machine washed. There's no need to wait; order yours today!


Materials

Outer Cover: Cotton / Spandex Blend

Liner: Polyester / Spandex Blend

Fill: EPS Beads.

Dimensions & Shipping

Product Dimensions: 70 x 78 x 24 inches

Product Weight: 40 lbs

Shipping Dimensions:

2 packages of 25 x 25 x 46 inches

A Double cover is included in one of the boxes

Shipping Weight: 53 lbs


•Products are normally shipped within 2-4 business days from New England.
•Continental US customers should expect a delivery within 10 business days.
•Canadian customers should expect a delivery within 15 business days.
•Store pickups can be made within 5 business days.