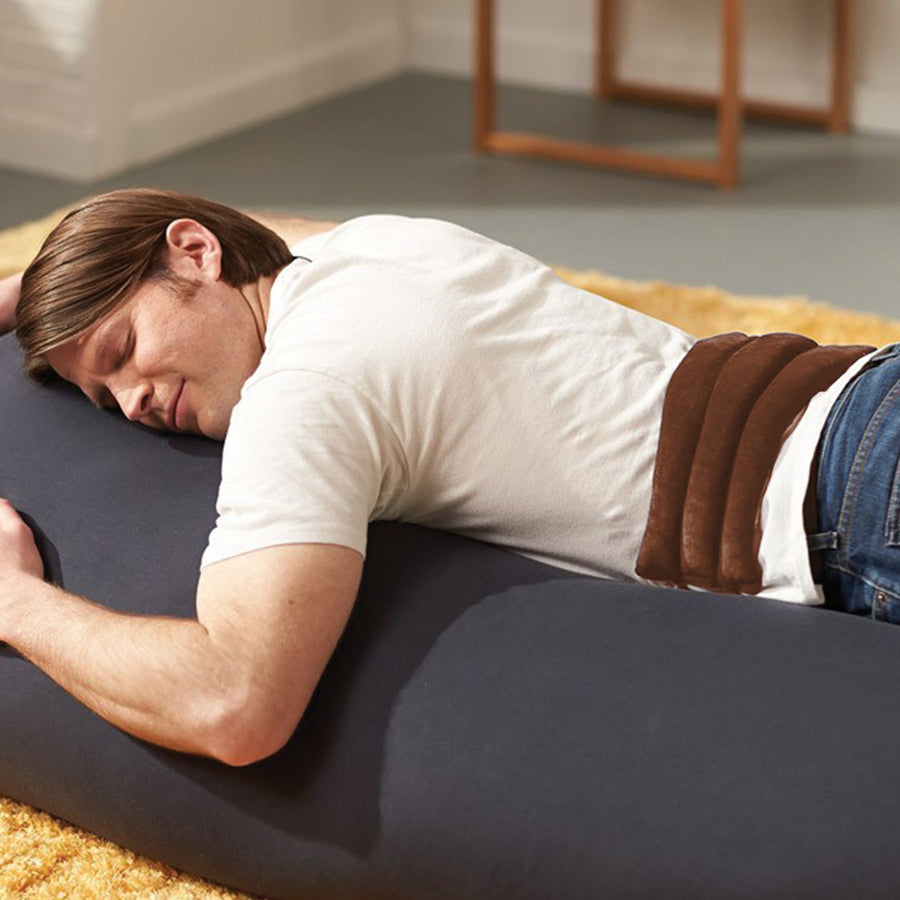 Loving Pressure
Perfectly weighted for sore spots and joints. It's just right so you can get started feeling better sooner.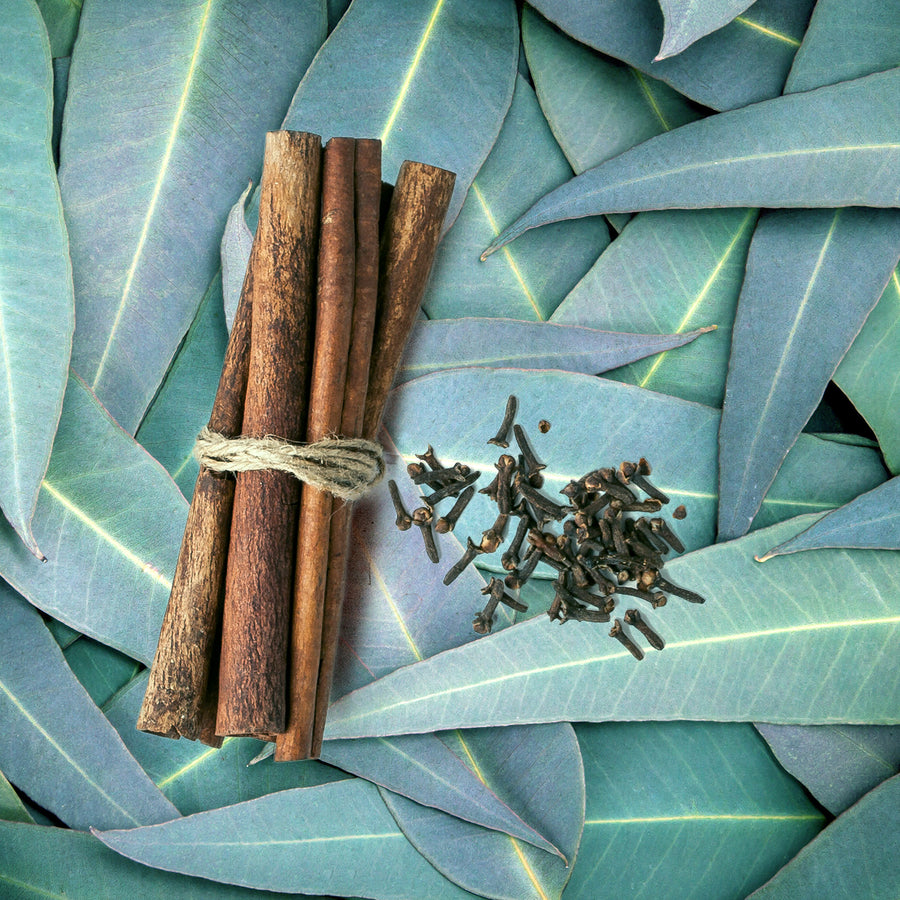 Soothing Aromatherapy
Backmeister is scented with Cinnamon, Clove & Eucalyptus. Let these elegantly calming scents bring you peaceful thoughts for all of life's hurdles.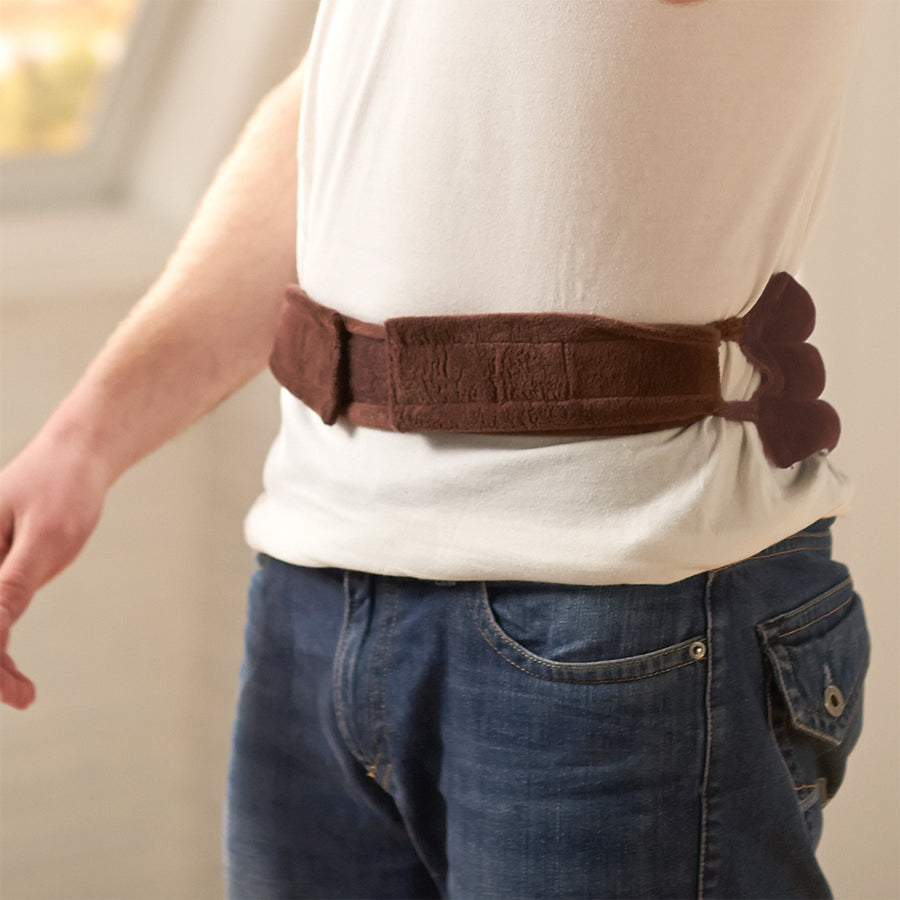 Hot or Cold
Backmeister can be put in the microwave as well as the freezer! Hot & Cold therapy all in one convenient place.
Description

Heatable/freezable back wrap.

Doctors will tell you that there are millions of different reasons why you have pains in your lower back and why the day's stress chooses to find its way right to this spot. Our BackMeister™ knows the secret of how to relax those tense muscles with a magical warmth or a cooling touch.

This lumbar wrap is designed to wrap around any body part (back, neck, knees, or head).

Our one-of-a-kind aromatherapy blend of cinnamon, clove, and eucalyptus gets your senses to a new level of awesomeness.

Measures 50 X 8 inches.

Accommodates waist sizes 26 – 44 inches

Materials

Fabric: Rayon / Polyester Blend

Fill: Rice / Cinnamon / Clove / Eucalyptus

Dimensions & Shipping

Product Dimensions: 46 X 5.5 X 1.25 Inches
Product Weight: 1.25 lbs

Shipping Dimensions: 13 X 9 X 11 Inches
Shipping Weight: 2.9 lbs

•Products are normally shipped within 2-4 business days from New England.
•Continental US customers should expect a delivery within 10 business days.
•Canadian customers should expect a delivery within 15 business days.
•Store pickups can be made within 5 business days.