Description

Adaptive gel seating cushion.

The last thing you want when you have to sit for an extended period is a hot, muggy foam seat cushion. With Cushibo you get perfect comfort no matter the seating position or tush size! This great cushion features a special honeycomb-shaped gel design that bends to accommodate your unique body size and provides incredibly responsive support. When not used, the unique material immediately snaps back to its original shape and size and is completely odorless and non-absorbent. The dot grip fabric on the base is perfect for the car or desk chair and won't slip and slide when you sit down or stand up. With Cushibo you might just find you never have to worry about an uncomfortable seat ever again!

Materials

Cover Top: PU Coated 87% Polyester/13% Spandex

Cover Bottom: 100% Polyester

Fill: 100% TPR

Machine wash delicate. External cover ONLY. Do not bleach. Dry lat or hang to dry. Do not iron. Do not dry clean. Keep away from heaters and/or open flames.

Dimensions & Shipping

13.5" L x 15.5" W x 1.5" H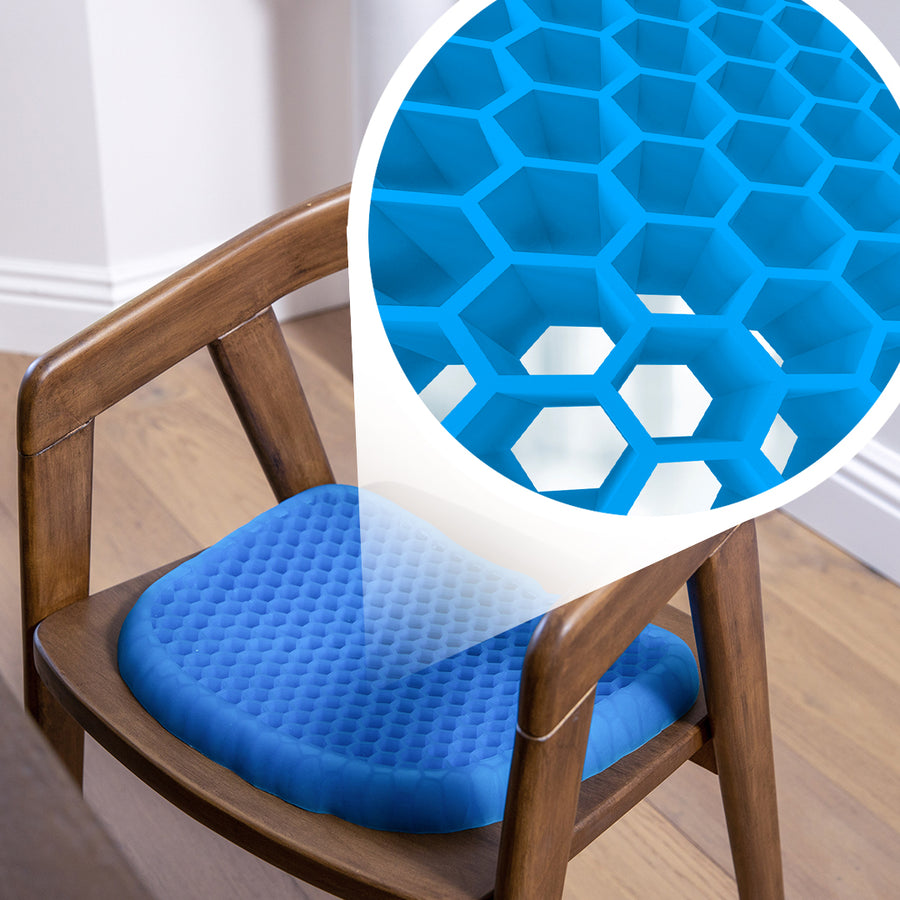 Cush' For Your Tush
Utilizing a honeycomb-shaped inner gel, Cushibo will support your tush regardless of shape or size, then snap back into place when not in use!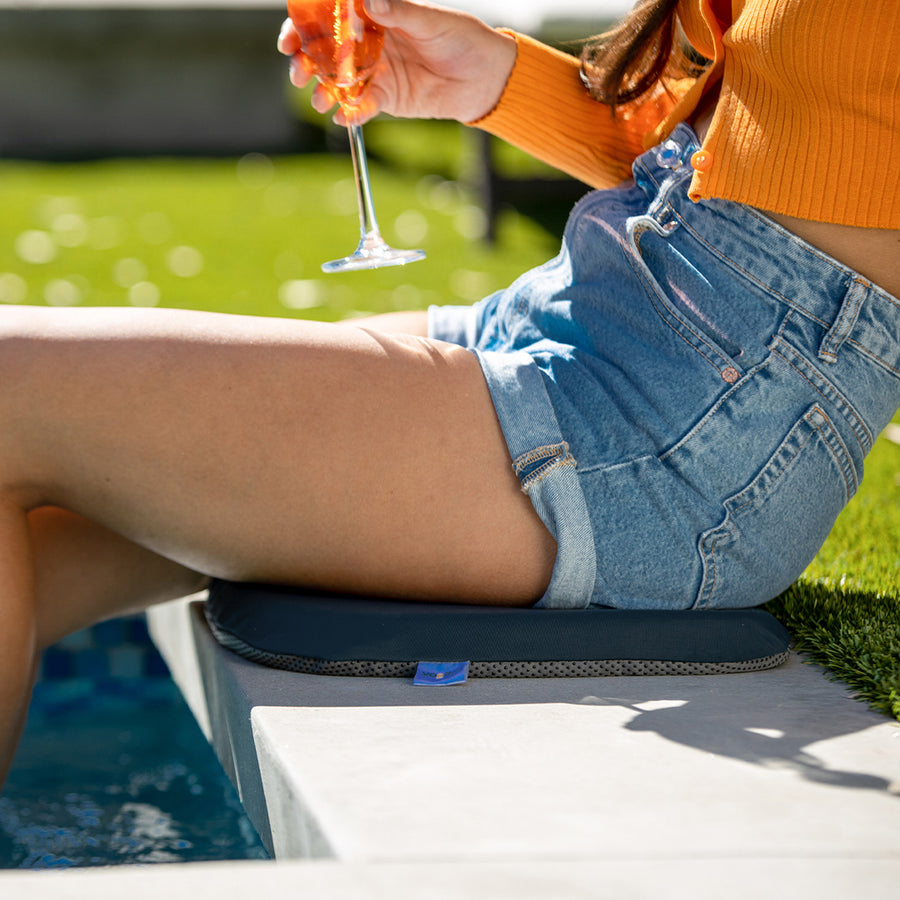 Indoor/Outdoor Comfort
Whether you're taking Cushibo to the pool, the beach, the living room or the car it will always provide comfortable, relaxing seating.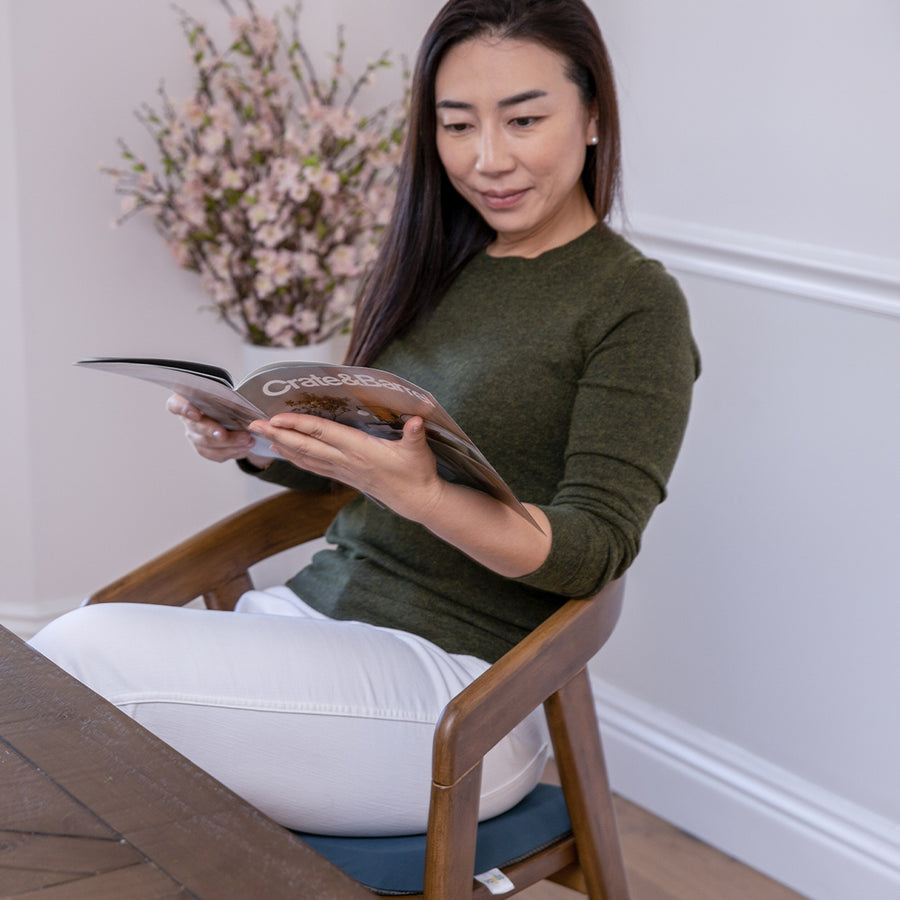 Posture Perfector
Cushibo works perfectly in helping you maintain proper posture so even if your office or home chair is uncomfortable, with Cushibo it becomes a joy.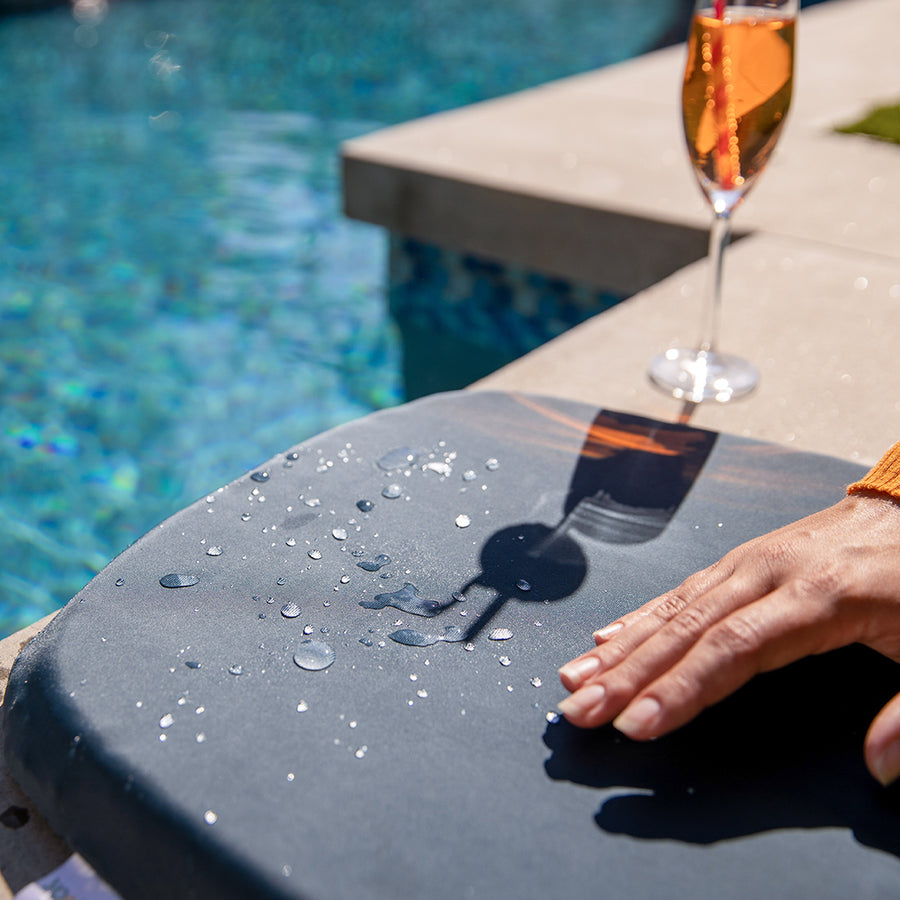 Water Resistant Cover
There's no worries about spills here. Cushibo is not only UV-Safe it's also Water Resistant. This makes it the perfect addition to the pool!