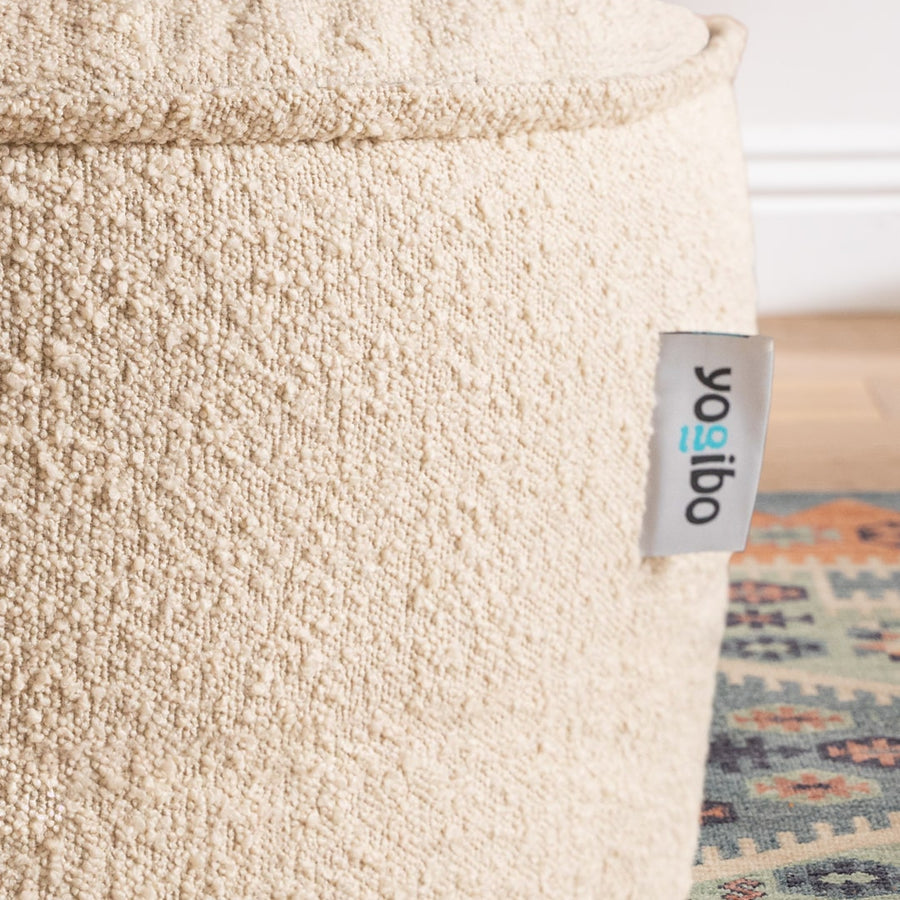 Luxurious Upholstery
Doza Cush comes in a variety of upscale fabric types, giving you chic variety for all room types. No matter the room, Doza impresses.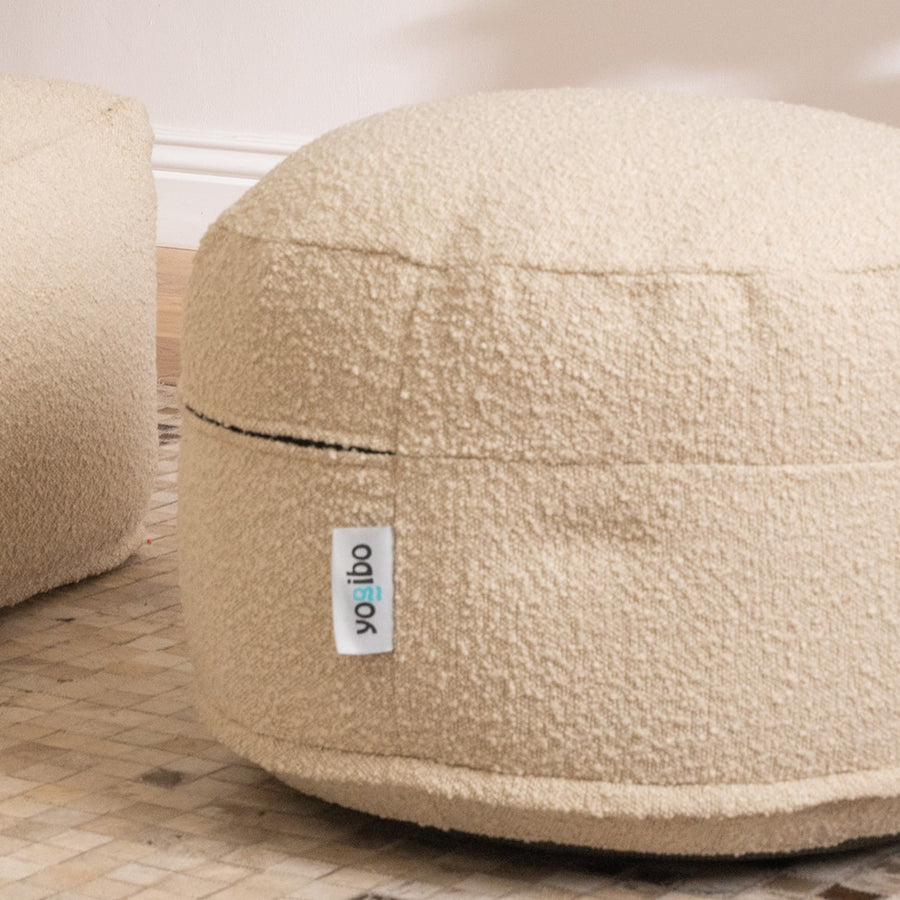 Unique Design
Unzip the Cush on the side and instantly the Cush puffs up for more substantial seating , perfect for younger ages!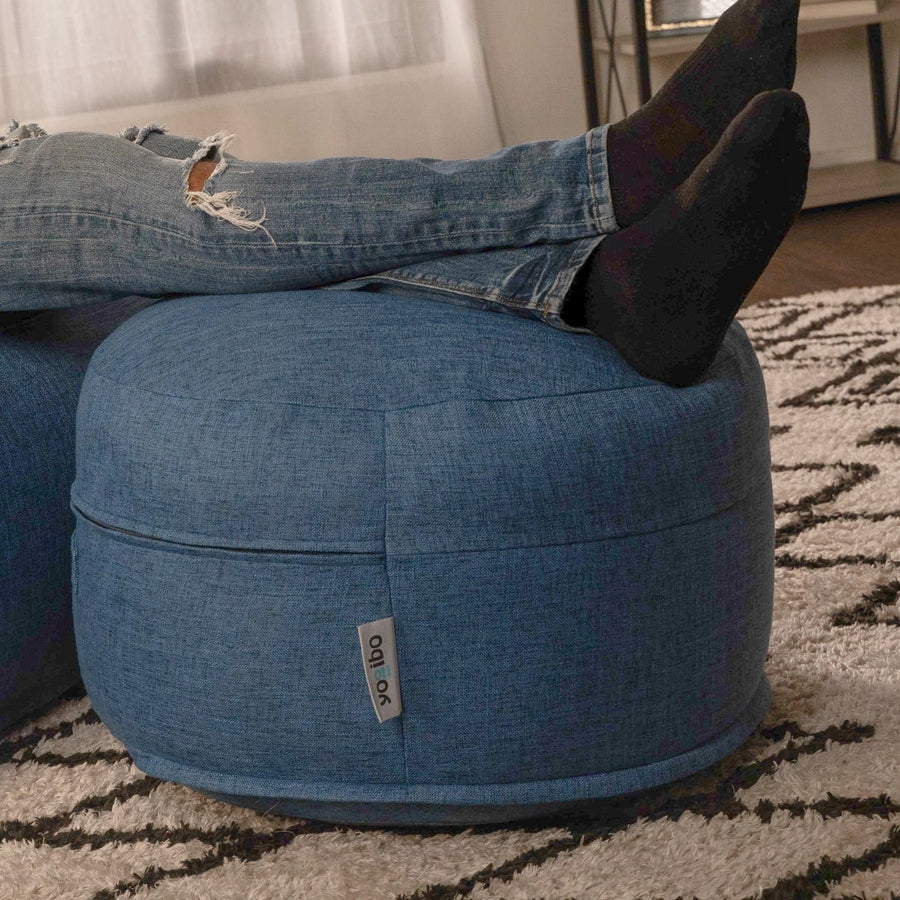 Conforming Fill
With classic Yogibo filling, Doza adapts to you but retains the firmness of a proper ottoman. Seat or footrest, Doza delivers.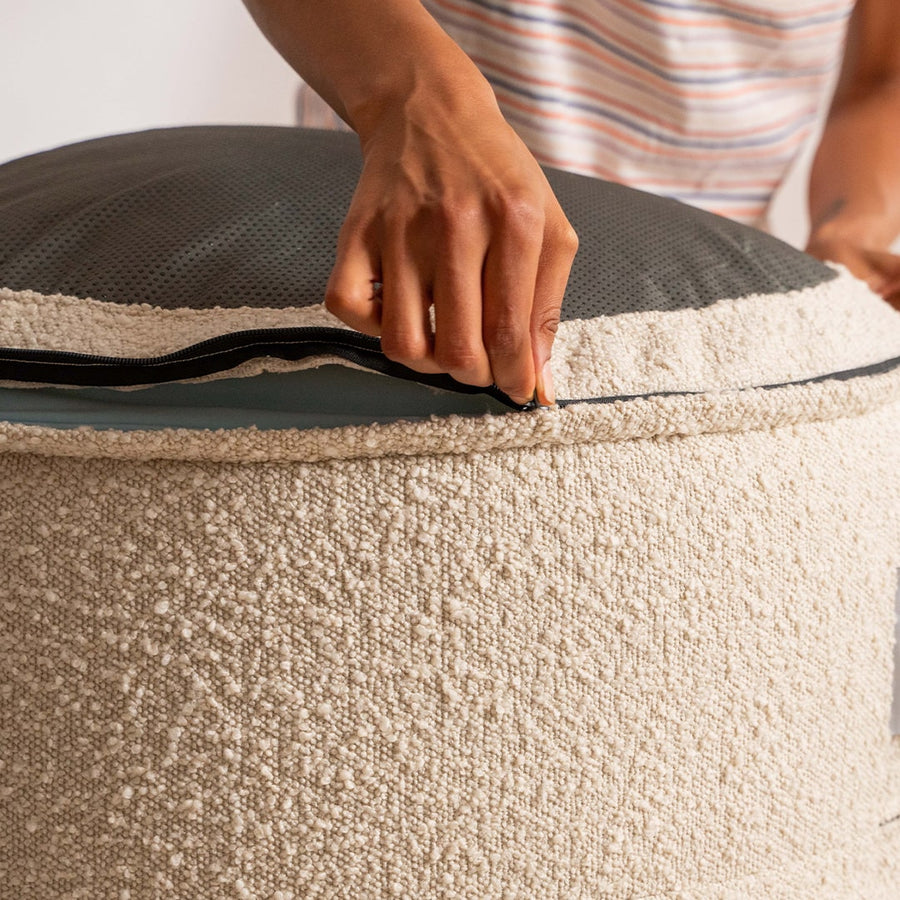 Swappable Covers
The cover, like all of our furniture, is removable and interchangeable with other Doza Styles. Mix and match, get creative with it!
Description

A Premium Adaptable Ottoman




The Doza Cush is a premium Ottoman that looks just as good in an upscale Soho apartment as in the average living room (and thankfully without that Soho price tag!). Cush comes in the same fabric collection as our Doza Couch line and indoor/outdoor fabrics, so you can customize and accessorize. Where Cush shines is in the multi-use. You can use it as a stool or an end table for your couch. But what you might not realize at first glance is Cush also has a secret zipper that, when unzipped, pops out a top seating "bubble," making it an even roomier, comfier seat. Perfect as a kid's big chair or an adult's seating for a show.

Materials

Metro Cush:

COVER FABRIC: 50% POLYURETHANE/50% NYLON

COVER BOTTOM & BACKING FABRIC: 100% POLYESTER

LINER FABRIC: 87% POLYESTER/13% SPANDEX

FILL: 100% EPS BEADS

Lush Cush:

COVER FABRIC: 90% POLYESTER/10%ACRYLIC

COVER BOTTOM & BACKING FABRIC: 100% POLYESTER

LINER FABRIC: 87% POLYESTER/13% SPANDEX

FILL: 100% EPS BEADS

Denim Cush:

COVER FABRIC: 100% POLYESTER

COVER BOTTOM & BACKING FABRIC: 100% POLYESTER

LINER FABRIC: 87% POLYESTER/13% SPANDEX

FILL: 100% EPS BEADS

Cotton Cush:

COVER FABRIC: 89% COTTON/ 11% POLYESTER

COVER BOTTOM & BACKING FABRIC: 100% POLYESTER

LINER FABRIC: 87% POLYESTER/13% SPANDEX

FILL: 100% EPS BEADS

For Metro, Lush and Denim covers: Spot clean only. Do not wash. Do not bleach. Do not dry. Do not iron. Do not dry clean.

For Cotton covers: Machine wash delicate. External cover ONLY. Do not bleach. Tumble dry low. Do not iron. Do not dry clean. Not to be used wet.

Dimensions & Shipping

24in x 24in x 13in

Cush Inner + Cover: 25" x 25" x 16" = 9 lbs Shipping Weight