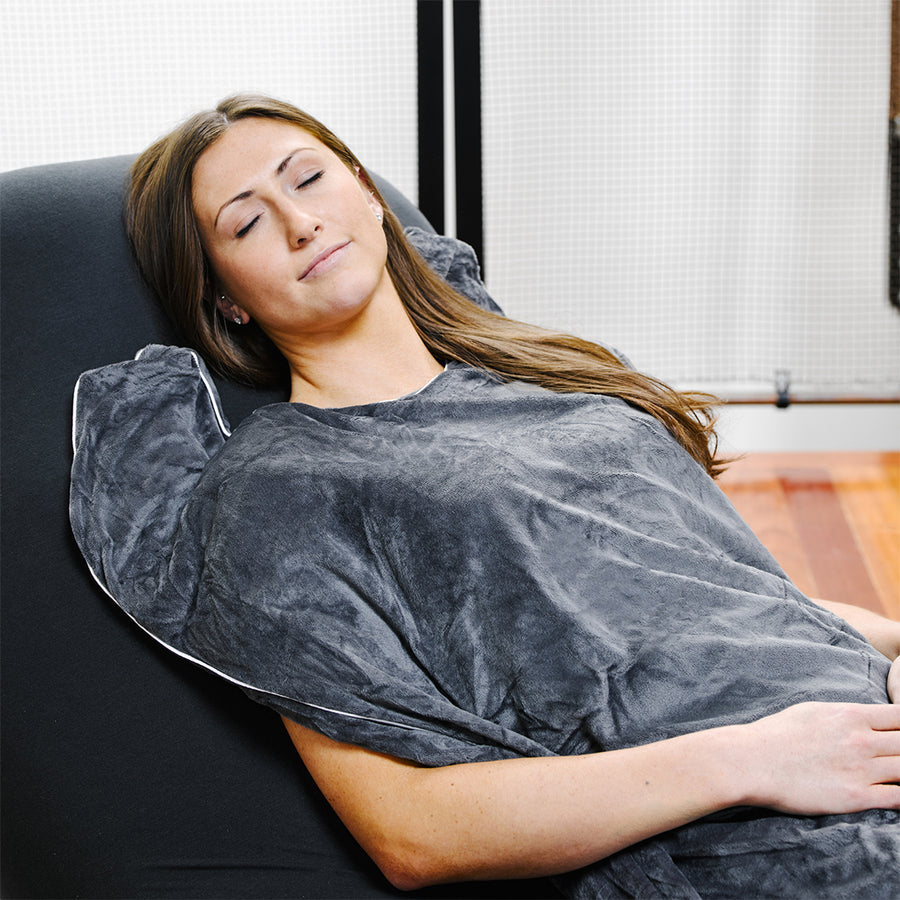 Loving Pressure
Perfectly weighted for sore spots and joints. It's just right so you can get started feeling better sooner.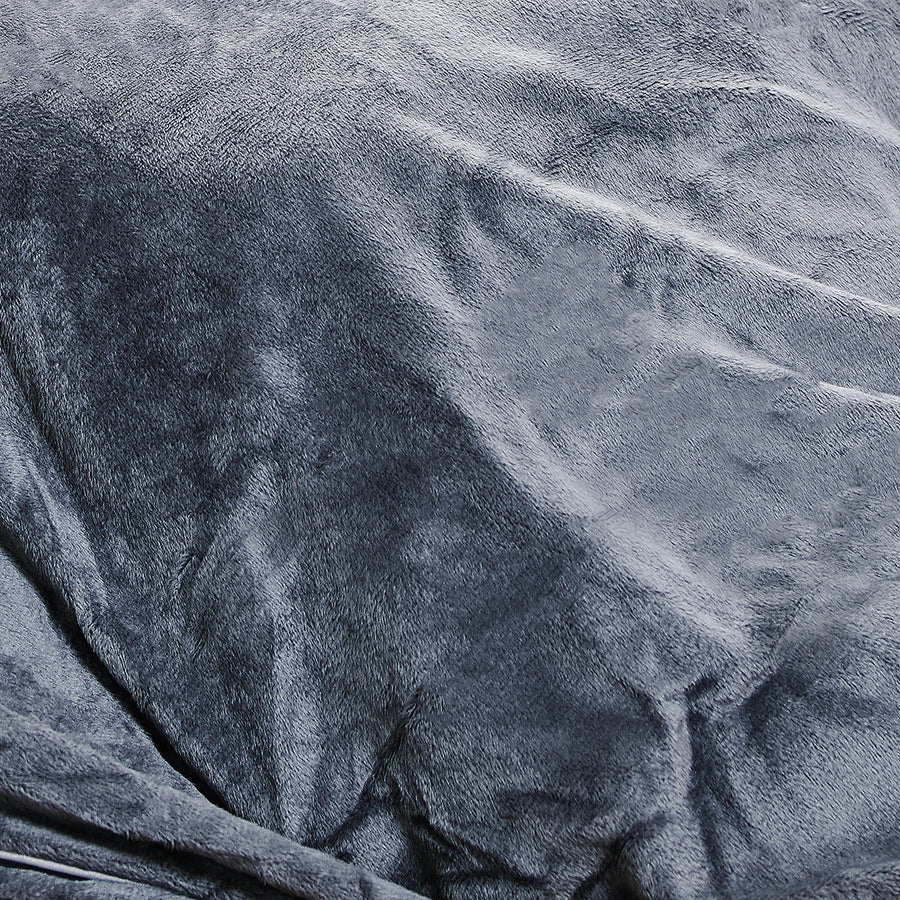 Incredible Feel
Covered in an insanely soft fabric, perfect for falling asleep under. It's also removable and machine washable!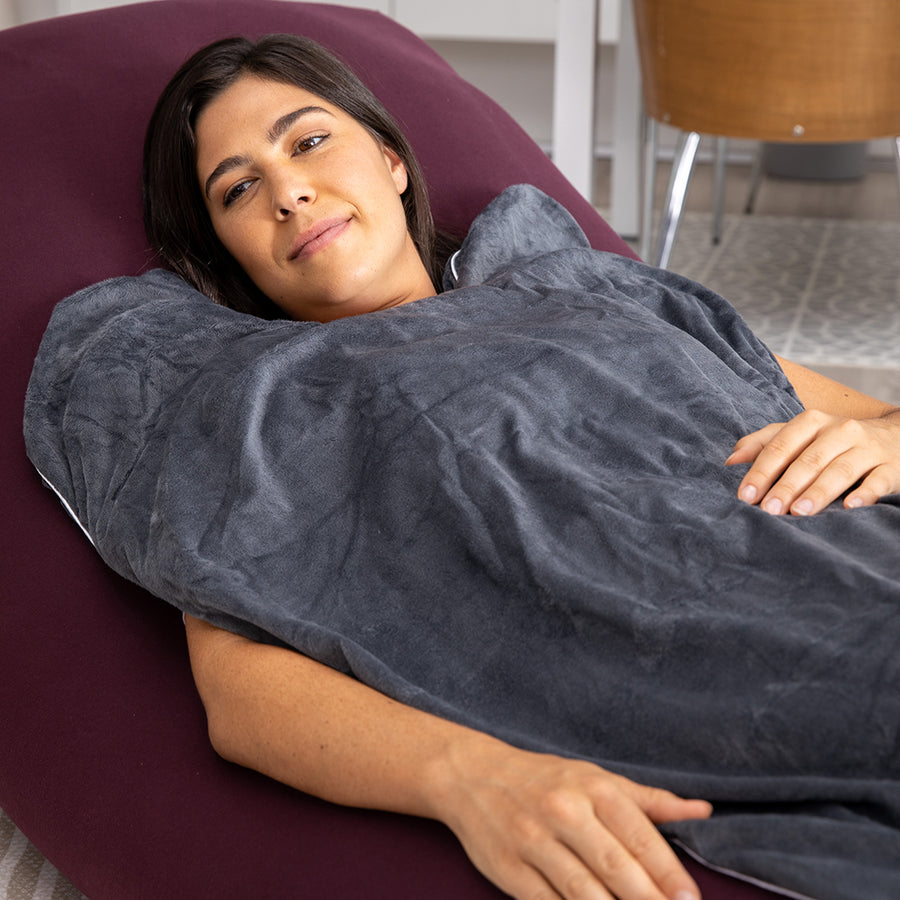 Perfectly Sized
The Ultra is sized just right, so it covers your body without the worry of having to dig yourself out from under the pile.
Description

Full-length weighted blanket.

The Yogibo Ultra is a refined weighted blanket experience with some Yogibo creativity thrown in. If we're objective, most weighted blankets are often too much of a good thing, if you know what we mean. Too much real estate, too much weight, TOO MUCH! The Yogibo Ultra Weighted Blanket is just the right size to cover you up, so you'll be relaxing like royalty in no time. The Ultra also features a bib-style design on the top so it can wrap around your neck and cover every inch of you in weighted therapy goodness. And what are the benefits of weighted therapy, you ask? Weighted therapy helps to exert Deep Touch Pressure Stimulation (DTPS). DTPS helps promote the production of relaxation factors in your body, like Melatonin and Serotonin, and in turn, helps regulate your mood to give you a better sense of calm and peace. And we think the Yogibo Ultra weighted blanket is just the thing to keep away the stressful "AAGGHH!!!!" of everyday life and to bring in a bit more "Aaaah." Come to think of it, we're getting tired just thinking about it.

Materials

Outer Cover: Polyester

Liner: Polyester / Cotton Blend

Fill Rice (Unscented)

Dimensions & Shipping

Product Dimensions: 67 X 26 X 1 Inches
Product Weight: 5.5 lbs

Shipping Dimensions: 13 X 9 X 11 Inches
Shipping Weight: 9.36 lbs

•Products are normally shipped within 2-4 business days from New England.
•Continental US customers should expect a delivery within 10 business days.
•Canadian customers should expect a delivery within 15 business days.
•Store pickups can be made within 5 business days.